Read testimonials from our clients regarding what they personally appreciated about working with our company & their Real Estate Agent.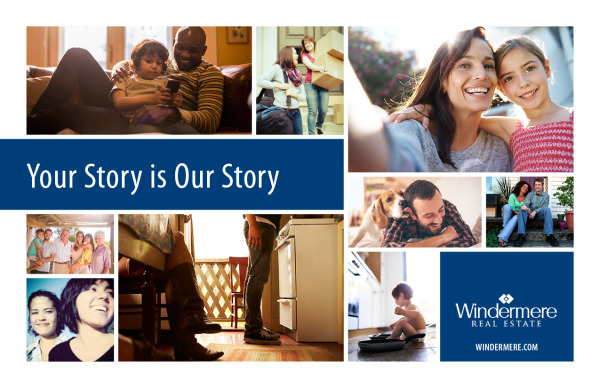 "We have known and worked with Debbie Drolette off and on since 2009. Throughout the years we have bought and sold homes and properties with Debbie as our agent. She has consistently proven to be knowledgeable, professional and extremely helpful in finding just the right house or property for us, as well as steering us through the sales process. In addition, she has proven to be very patient, as we have historically taken a lengthy period of time to make decisions. However, our most recent sale and subsequent purchase of a new home occurred in a frantic whirlwind, but Debbie managed to calmly steer us through both processes.  I don't believe we would have made it through successfully without her. We consider her a trusted friend and advisor."
-Rich and Debbie Stroup (December 2017)
---
"Mike Malepsy provided exemplary customer service. He is quite knowledgeable about the local area, including flood plain and riparian requirements. He assisted us to negotiate a fair price and made sure all contingencies were met to our satisfaction. I would HIGHLY recommend Mike."
-Bob & Debbie Glass (October 2017)
---
"We were looking for a place to relax and enjoy in our retirement years and Chris Veach helped us make that dream come true. He was there for us through the entire moving process from finding the perfect home for us and leading us step by step to achieve that dream. Chris was very knowledgeable and was there to answer all our questions. We would highly recommend Chris Veach if you are looking for that man who will go the extra mile to help you find your dream home too."
-Scott & Joyce Kreuter (October 2017)
---
"My experience with Mike Malepsy was exemplary. He marketed my property effectively resulting in an early offer, he assisted intelligently in negotiating an agreeable final sales price, he responded to my questions promptly, he kept me informed on the progress of the closing, and he offered effective advice when addenda to the sales contract were transmitted by the buyer. I do not hesitate in recommending Mike to any potential client(s) seeking a competent and responsible realtor to represent them in any real estate transaction(s)." 
-Jim Mueller (September 2017)
---
"We could not be more pleased with our experience with Mike Coble and Windermere Trails End Real Estate, LLC! Mike Coble put our house on the market on a Tuesday evening and we had our first offer by Friday and SOLD SOLD SOLD! This guy was professional, attentive to every detail and every question we had and our experience could not have gone any better! Absolutely pleased with every aspect of this sale! Thank you Mike Coble!"
-Lawrence & Brenda Leppert (September 2017) 
---
"We are very satisfied with your agency. We no sooner had our property listed and we had potential buyers. I thought it might take awhile living in the country, but Mike knew how to list our house where it sold right away! Thank You Windermere Trails End, Mike Malepsy and his assistant Laura Barber."
-Chris & Vicky Walls (September 2017)
---
"Thank you so much Mike Coble and everyone at Windermere Trails End. Everything was smooth, prompt and reliable. I will definitely be recommending you in the future. Your communication and information was always spot on, we were never left to wonder what was happening. You take very good care of your clients. Customer service is very important to us and you rocked it. Thanks again and we will use you in the future for all our real estate needs."
-Jim & Kasey Haley (September 2017)
---
"Jinny Pardee was great to work with.  She got our property and our house sold all in the same year.  She was very attentive and kept us posted as to what was going on during the listing process.  I would highly recommend her." 
-Robert & Janet Purkeypile (August 2017)
---
"Debbie Drolette…we just wanted to drop you a personal note and tell you that you are the BEST!!  Thank you for all your hard work in helping Eddie and I find our new home.  This has not been easy for us but with all your professional help in handling this transaction you have made it much easier for us to start this new journey in our lives."
-Eddie & Debra Mestas (August 2017)
---
"My wife and I both took new job opportunities in the Rogue Valley and needed to find a place to live. The current market in Eagle Point, where we were looking, was crazy.  Houses were seriously selling faster than they could be built. A friend of ours recommended we talk to Mike Malepsy. We were told that he is a man of honor and could be trusted to help my family find our home with integrity and with as little difficulty as possible.  Mike teamed us up with his assistant Laurie Barber and the hunt was on.  We were aggressively searching the web while they searched listings. We talked on a Monday (a holiday no less) and found a new listing that was our ideal.  Laurie arranged to get us a viewing the very next evening. We knew it was the house for us.  We told Laurie and Mike to make an offer Saturday morning and it was accepted Saturday afternoon. That is when they really went to work for us to get us into our home as soon as possible by taking care of all of our unforeseen needs. The way that Mike and Laurie went above and beyond to work with the sellers, our financing team, inspectors and everyone was nothing short of spectacular. Great attention to our needs and professionally answered any and every question.  I can't recommend Windermere Trails End Real Estate highly enough."
-D & V Jones (July 2017)
---
"We appreciated the attention to detail from our Windermere Trails End Realtor, Jinny Pardee, in particular with a past permitting issue on the house that Jinny was able to correct prior to us purchasing the house. She saved us a big headache down the road, that is for sure. She was able to put our best interests as a client first above all else to ensure that we were taken care of. Her knowledge of the area and of the real estate profession are top notch, and her patience for people's decision-making on which house to buy is really great. With Jinny's cheerful personality, she never once made us feel that it was time to hurry up and make a decision on purchasing a house. She waited until we were ready and feeling right about our decision. As a result, we have the perfect house for us."
-Steven & Susan Thorpe (June 2017)
---
"This was a particularly hard sale and escrow and Mike Malepsy and Laurie Barber were with us every step of the way. This was really important to us as we are out of town and everything had to be done long distance. They were responsive, helpful, supportive, up-front, honest, and professional. This is the second house we have sold with them and, if we had more, we would use them again! We highly recommend them."
-Patrick & Leslie Keene (June 2017)
---
"We met with Mike Coble last summer, as we were planning to re-locate from our home of 36 years in California to Oregon, where we also own property in Shady Cove.  Mike was very kind, patient, and understanding of our needs.  He took an entire morning to show us properties in East Medford, as well as introducing us to the local area. We all connected on a variety of shared experiences such as family, fishing, children, and just enjoying the outdoors.  After our initial visit/tour, Mike kept in contact with us and sent us homes that were on the market.  In the spring of this year, we made the decision to make the move. Mike was easily accessible and sent us information on houses available in the area.  In April, he found us a new build that was everything we could have ever wanted, and to make a long story short, we closed on it this past Friday!  We are thrilled!  Mike was a true professional along the entire way and an advocate for us in the decision making.  Since we made all these decisions from a state away, it was so nice to have him an e-mail or phone call away!  Thank you, Mike for making our dream possible! We are so looking forward to this new chapter in our lives.  We have several friends who are considering a move north, and we won't hesitate to recommend you to be their real estate adviser."
-John & Patty Armanini (June 2017)
---
"Mike Malepsy was awesome! There was no detail I had to worry about, he took care of everything! He made the process simple for me. I can't say enough about how much I appreciate his work, his communication with me and his attention to each and every detail. I never wondered what was happening, when it would happen or how, it put my mind at ease. Thank you, Mike, for supporting me through this process!"
-Jennifer Susi (May 2017)
---
"We had a great experience working with Mike Malepsy and Laurie Barber. Mike is knowledgeable with rural properties and all aspects of selling and finding rural housing. Mike is very resourceful and knowledgeable of the county guidelines and regulations. We would recommend Mike and Laurie to anyone looking to sell or purchase their home."
-Jeff & DeAnna Lount (April 2017)
---
"I had a great experience working with everyone at Windermere. I highly recommend them for your buying and selling needs. Mike Malepsy is a wonderful guy and really looked after me."
-Lynn Atkeson (February 2017)
---
"Gloria and I are very pleased with the purchase of our new home in Shady Cove. Dealing with Windermere was a comfortable experience. Everyone we talked with and that helped us were very good at what they do. We are grateful to Debbie Drolette and Windermere for their kind professional service!"
-Robert & Gloria Smith (February 2017)
---
"I would like to give a special thanks to Mike Malepsy and Laurie Barber for all their help. They are quite a team!  They made the sell of our home and our next purchase so easy. They always had an answer to our questions and was always a step ahead. They would always call and update and advise us how to proceed. I don't know how many times my wife and I talked about how impressed we were with them both, they made a potentially stressful time seem easy and  seamless. We could not be happier. Thanks so much!"
-Bearl & Kitt Jones (January 2017)
---
"On behalf of my mother, Harriet Ward, I would like to say that our agent, Garry Petrich, handled the sale of her home in Shady Cove flawlessly.  After my father passed away, Garry went above and beyond in every way to make this transaction as seamless as possible.  We could not have asked for a better person to help us through this process."
-Tracey Colonna (January 2017)
---
"The sale of my riverfront property in Shady Cove presented several unusual challenges for us. Were it not for the expertise and diligence of Mike Malepsy, the sale would never have happened. I would never consider selling riverfront property in the area with anyone else. Selling this sort of property is unique and requires an experienced realtor, and Mike fits the bill."
-Dave Sturgill (January 2017)
---
"Mike Malepsy and his team go above and beyond for their clients. Our experience was especially rewarding and we thank everyone involved."
-Kent & Patricia Cohee (December 2016)
---
"My thanks to Debbie Drolette and the staff at Windermere Trails Real Estate for handling the sale of one of my lots.  I appreciate all that Debbie did for me over the past year to make this transaction go smoothly. Thanks to you all!"
-Patricia Gilbertson (October 2016)
---
"Jinny Pardee was absolutely wonderful to work with in the process of buying our new home! She is kind, patient, knowledgeable and understanding of the needs that we expressed during our search. We couldn't have asked for a better person to help us in this chapter of our lives! Thank you Jinny and Windermere Trails End!"
-Jon Gove & Carrie Osborne (October 2016)
---
"Garry Petrich did a great job in assisting me in selling my house. He was very professional. The house sold only a few days after listing it. He even helped me load up the moving van for my move to Sparks NV."
-Joanne Frazee (October 2016)
---
"Our whole experience of having Mike Malepsy help us find property and then represent us in the negotiation for the property was unparalleled in our experience. Mike was a consummate professional. He handled the entire transaction with a clear focus on ensuring that our needs and desires were well served. At one point he said to me "I'm here to represent you. I'll do whatever you want me to do, what do you want?" This was enormously refreshing after numerous interactions with realtors in which they appeared to have some private agenda unrelated to our needs. His general knowledge of the area and of property values in it were very helpful. During the due diligence period his attention to detail was extraordinary, at one point he even picked up the expense of an evaluation we had assumed we would have to pay for that ourselves. In our many years of buying and selling property we've dealt with a great many realtors, we found Mike to be the best in our experience. "
-Rich Kelly & Mary Blizzard-Kelly (September 2016)
---
"I want to say a special thank you to Jinny Pardee.  She was our realtor when my husband and I bought our property at 440 Red Blanket Rd in Prospect and was the first one I thought of after losing my husband and wanting to sell our property to relocate to Michigan where my family is.  She was so wonderful and helpful and actually sold the property in 1 week after listing with her and Windermere Trails End Real Estate.  She went over the top in all she did to make sure the sale went through.  I would recommend Jinny to anyone looking to buy or sell. Thank you Jinny."
-Debby Fulton (September 2016)
---
"Mike Malepsy and the rest of the staff did a good job at putting my home on the market. We had to make some repairs as I was unable to be there for several years. Things were fixed and pictures were put on the right websites. Thank you Windermere for being on the ball and doing such good work with the sale!"
-Ann  Richards (September 2016)
---
"Mike Coble handled the purchasing of a home in Shady Cove for me perfectly. I have purchased real estate a few times and this was the best and most professional experience I have had. Mike always follows up and communicates promptly and efficiently. He goes the extra mile to make the transaction go through in a way that satisfies both the buyer and seller. I would use Windermere Trails End Real Estate, LLC again and highly recommend Mike!"
-Raj Kumaran (September 2016)
---
"Debbie Drolette was given a mission to find us a home on the Rogue River and she delivered.  Although she showed us six houses in one day from Trail to Grants Pass, it was the very first house that we checked out that we ended up buying. Debbie helped us all along the way from getting names and phone numbers to local services to setting up inspections and water testing.  We received premier service every step of the way.  If we needed help, Debbie was there.  If we had a question, Debbie had the answer.  Buying a house requires a lot of documents to review and sign.  Debbie guided us through every step and helped us even when we were having problems with our computer.  She made it easy for us. "
-Norm & Mardene Williams (July 2016)
---
"What an absolutely wonderful experience we had with Jinny Pardee in selling our house! She was very thoughtful, considerate, knowledgeable and professional. She went the extra mile in supplying the needs we had. We are blessed to know Jinny not only as our Realtor, but as a dear friend. We give our wholehearted support in recommending her services to others. Jinny is truly one of the best if not the best Realtor in the Rogue Valley."
Lon & Ruth Wells (July 2016)
---
"We have both bought and sold properties with Mike Malepsy and Laurie Barber at Windermere and would not even consider using anyone else.  Their knowledge, experience, honesty, good humour and ability to deal with virtually anything makes them a pleasure to work with and takes the stress out of what could be a stressful experience.  Our situation was made further complicated by the fact we live in the United Kingdom but this seemed to never be an issue and we are eternally grateful for their local knowledge and friendly attitude.  The whole US property buying and selling system is new to us and they walked us through it all with great ease.  We have no doubt that Mike and Laurie have achieved the best results for us and would recommend them wholeheartedly."
Frans and Jen du Toit (July 2016)
---
"I have purchased and sold properties through Windermere Trails End Real Estate since the late 1980's.   I know Mike Malepsy and Garry Petrich personally and find them to be of the highest esteem, reliable and honest.   They know the real estate business, especially in Southern Oregon and I recommend them highly."
-Gary Endicott (June 2016)
---
"Mike Malepsy is a consummate professional who goes out of his way to make even the most challenging transaction as smooth and stress-free as possible. His honestly, reliability, and attention to detail are strictly world-class. Put simply, you couldn't ask for a better, more experienced agent than Mike. 
– Mark Wilcox (June 2016)
---
"Mike Malepsy and Laurie Barber were incredible!  They helped us find and purchase the perfect home here in the Rogue Valley. The team did a great job throughout the process, anticipating issues, and working through them with finesse and professionalism. The constant communication, and guidance was very much appreciated.  It reduced our anxiety level in what can be a very stressful life event. We would ABSOLUTELY recommend Mike and Laurie to those looking to purchase or sell their home. A wonderful experience!"  
-Ken & Tamara Remington (June 2016)
---
"This was my first time looking for a home and returning to my home state, Oregon. Working with Jinny Pardee was a positive experience and she always stayed on top of things and looked out for my best interests."
-Pamela Cooksey (May 2016)
---
"Working with Mike Malepsy and Laurie Barber was a great and straight forward experience. Can't say enough on how well every part of our sale went. It took about a week to find a buyer at the market price we were expecting and were closed in under a month. Everything went so smoothly and it was a stress free experience.  Looking for that honest hard working realtor…these are your people. On a 1 to 10 they are 10+."
-Kenneth & Marie Weist (April 2016)
---
"I recently had the pleasure of working with Mike Malepsy and the wonderful staff at Windermere Trails End Real Estate, regarding a property in Shady Cove I wanted to sell.  Mike Malepsy came to the house and conducted a full review of the property, history of ownership, and any aspects that made the property special.The property had been in the family for over 50 years and had much to offer, but also needed some work.
There were challenges along the way including well testing and easement issues due to the rural nature of the property.  The Windermere team of experienced professionals knew exactly how to address these challenges successfully, working with qualified contractors, title companies and even attorneys.  In the end, they were able to find a motivated and qualified buyer and the sale was accomplished to everyone's satisfaction.
I have only the highest praise for Mike Malepsy and the Windermere team who were not only highly qualified, but pleasant and thoughtful to deal with.   I would highly recommend their services to anyone looking to purchase or sell a property.  You can count on great customer service, special attention specific to your property, and staff that assure your expectations are met or exceeded."
-Michael Sheehan (March 2016)
---
"Mike Malepsy did a great job of coming up with a creative solution to selling property that had a number of issues related to access, property lines, etc.  I would recommend him highly."
-Chuck Kinsey (March 2016)
---
"Jinny Pardee was very helpful and always available for questions and concerns during the process of listing the property at 387 Yew Wood Drive in Shady Cove, Oregon and during the process of the sale.  I would highly recommend your company based on Jinny's wonderful help."
-Martha Coning (February 2016)
---
"Mike Malepsy and Laurie Barber did an exceptional job in anticipating issues in the escrow and providing TLC for both the Buyer and Seller throughout the whole process. There were no snags or anxiety because of prompt communication and always sensitivity to all parties. A great Real Estate experience!"
-Alan & Marcia Shultz (Feburary 2016)
---
"Our experience with Mike Malepsy and Laurie Barber was the absolute best! Their knowledge and expertise with the entire transaction was excellent. We could not have asked for any better."
-Paul and Leslye Reynolds (January 2016)
---
"I really appreciated working with Windermere Trails End Real Estate and I appreciated the thoughtfulness of Garry Petrich in keeping in touch with me and keeping me current on what was happening when I was in Pennsylvania. Thanks again."
-Mona Ritchie (October 2015)
---
"Great experience buying my home with Garry Petrich.  He is a kind, professional and knowledgeable man. He immediately presented my offer and kept me informed.  There were absolutely no unexpected changes and the process went smoothly.  With his guidance I was able to quickly purchase my first home.  I would highly recommend Garry to anyone who wants a fast, consistent, caring real estate agent.  Kudos to Windermere for having an agent of Garry's caliber!"
-Susan Elliott (October 2015)
---
"Jinny Pardee is top shelf! Sold our home in less than 2 weeks and found us our new home within 3 weeks. Both signed on time with no issues because she made sure things stayed on track. Outstanding!"
-John & Stephanie Funke (September 2015)
---
"We were selling a rural country home with five acres in Trail. We needed a Real Estate person who knew what to anticipate and have the experience to help us handle this kind of transaction. Mike Malepsy and his associate, Laurie Barber, and staff had just the right resources to make this sale happen. After hearing the buyers' loan was rejected at the last minute, Mike was able to make a call and get another lender involved to review the loan request and get the transaction back on track. This kind of knowledge and experience can only come from someone who really cares about his clients and will work as hard as it takes to make it a win/win sale for everyone involved. Many thanks again Mike."
-Larry & Cecilia Daniello (August 2015)
---
"We expected great results with Mike Malepsy as our realtor and we were not disappointed!  Mike offered great advice on measures we could take to help sell our house and some contemplated investments that would not really be cost effective to make.  We took his advice throughout the process.  The result was that we received a full price offer within a week of sign placement and ended up selling the house on that offer. We and the buyer are happy.  What could be better?"
-Joe & Nancy Strahl (August 2015)
---
"It was a pleasure working with Jinny Pardee! I live out of state and had to put my mother's property on the market.  Jinny helped me through out the entire process, was available to answer all of my questions in a timely and professional manner.  It was nice to finally meet her in person when I made a final trip to Oregon this summer. "
-Jennifer Schindler (July 2015)
---
"It is a pleasure to state our appreciation for Windermere Trails End Real Estate, LLC. Mike Malepsy is a master at real estate work and his experience and knowledge of the intricate regulations that apply to the Upper Rogue Area of Southern Oregon is invaluable. Deciding to sell our property was very difficult for us for many reasons and what we really appreciated about Mike was that he understood this and never pushed. We even took our property off the market for a period of time and there was no criticism, only understanding. When we re-listed the property, we had an immediate offer and Mike guided the process with sincere and obvious professionalism.  Both Mike and his assistant, Laurie Barber, were always ready to show us properties and keep us posted on the progress of a difficult contingency sale.  It all worked out for us and we are already enjoying our new location.  Windermere Trails earned far more than they received!"
-Don & Donna Johnson (July 2015)
---
"Just a few words of thanks and praise for the professionalism of all involved in getting my property sold and closed. Not only was I impressed with the knowledge, but felt as if I were learning a lot as well. Mike Malepsy listed and sold my property and willingly and happily guided me through the process. He's an amazing resource for all things Real Estate. If I should ever need to sell or purchase a property again, he's my choice of agent, hands down. Thank you from me to you. "
-Jo Turner (July 2015)
---
"I want to thank Debbie Drolette and Trails End Real Estate for helping me sell a commercial property in Shady Cove. I found Debbie to be very knowledgeable and professional. She was totally dependable, hard working and available to answer my questions. Her understanding of real estate law helped educate me, so that I understand the details and make proper decisions. Debbie is an exceptional person."
-Rhonda Stebbins (July 2015)
---
"Working with Mike Malepsy and his assistant, Laurie Barber, has been totally pleasurable. They were totally on top of everything and continuously were watching out for our best interests. We presented some difficult challenges and they made sure to meet those. We own another property in Shady Cove and will definitely return to Mike when we are ready to sell that house."
-Patrick & Leslie Keene (July 2015)
---
"Over the last 19 years I have worked with Mike Malepsy and Trails End Real Estate in the purchase of three properties and the sale of four.  I have found Mike's knowledge and advice to be consistently accurate in evaluating existing market conditions, assessing approximate value, and developing an action plan and strategy to realistically facilitate each purchase or sale.  In each transaction realistic expectations set at the beginning were always met and the end was positive both monetarily and personally."
-Richard Jorgensen (June 2015)
---
"We want to thank Laurie Barber and Mike Malepsy for helping us with our commercial property sale.  We have used this office several times and will continue to use them for future real estate transactions!" 
-Dick and Melody Goodboe (June 2015)
---
"This is the 2nd time working with Windermere Trails End in Shady Cove and Agent Garry Petrich – when we purchased our home and when we sold it.  Both experiences were exceptional from start to finish.  We highly recommend Trails End in Shady Cove for anyone looking to buy a home within a 50 mile radius.  The staff's combined knowledge of the area is beyond what you will find in nearby Medford, they truly know the area better than any other office.  If we return to the area, we will be returning to Trails End Windermere for help."
-Joe & Nancy McGlothlan (May 2015)
---
"We enjoyed working with Jinny Pardee during our home search. She showed us multiple properties and never gave up on us! She is very knowledgeable helping us every step of the way. Thank you so much!"
-Steve & Debbie Wolf (March 2015)
---
"Thank you Laurie Barber for helping us find our home in Shady Cove.  Being a short sale that takes longer than normal, you where always on top of the paperwork to keep things moving along. You did not mind our calls and questions. It met all the needs we were wanting. Thank you again."
-Carol and Stephen McCollum (January 2015)
---
"Garry Petrich is a remarkable real estate agent. He sold my property in one week. Garry always kept me informed of what I needed to do and the various steps that had to be taken to close the deal. He was considerate, listened to me and best of all – sold the property in such a short time. I highly recommend Windermere Trails End. Garry was a true professional and a kind man as well. Five stars to your company!"
-Kathy Morgan (January 2015)
---
"My husband and I put all our trust in Mike Malepsy and staff since we were out of state sellers and they did a fine job. Being close to the property in Shady Cove made it easy to choose him as our realtor and the fact that he is a highly visible realtor in the area. Thanks Mike and Laurie Barber."
-Pat & Connie Hubbard (January 2015)
---
"Mike Malepsy gave us first class service all the way. Fully helpful — fully professional. Strongly recommended."
-Craig Callaway (December 2014)
---
"Our experience with Windermere Trails End Real Estate has been a great experience. The service we received from Mike Malepsy and his assistants has been over the top. We would hire this company the next time I have a real estate transaction. We feel we received top dollar for our home & top service." 
-Rick & Kay Schefers (December 2014)
---
"We would like to thank you for your personal and friendly approach to helping us find the perfect piece of property. Mike Malepsy and Laurie Barber went above and beyond to answer all of are many questions about the property and the area of Shady Cove, Oregon. Mike helped us out regarding building permits, building fences and questions about the well, even after Escrow had closed. Mike made it a very easy process for us. Mike is not only a very friendly person, but an excellent Realtor. We recommend Windermere Trails End Real Estate, LLC."
-Steve & Maureen Belanger (November 2014)
---
"Dear Mike Malepsy, Thank you for all you have done for us. We are so fortunate to have you as our agent."
–Larry & Jennine Lane (October 2014)
---
"Thank you, Debbie Drolette so much for your professionalism and care regarding the purchase of our property."
-Steve & Deborah Caponio (September 2014)
---
"I just wanted to express my appreciation for the valuable help Mike Malepsy provided selling my Grandmother's Estate in Shady Cove. I found his knowledge of the Real Estate market and recommendations invaluable in selling the property. As Executor of my Grandmother's Estate, I could not have done this on my own; thank you Mike and the wonderful staff at your office for all of your help." 
-Matt Richardson (March 2014)
---
"What a great experience purchasing a new home from Mike Malepsy and staff at Trails End! Amy and I thank you from the bottom of our hearts for the time and effort you guys put in to finding us the perfect home! Anyone I know looking to buy or sell their home will get your number."
-Rikki Fraughton (December 2013)