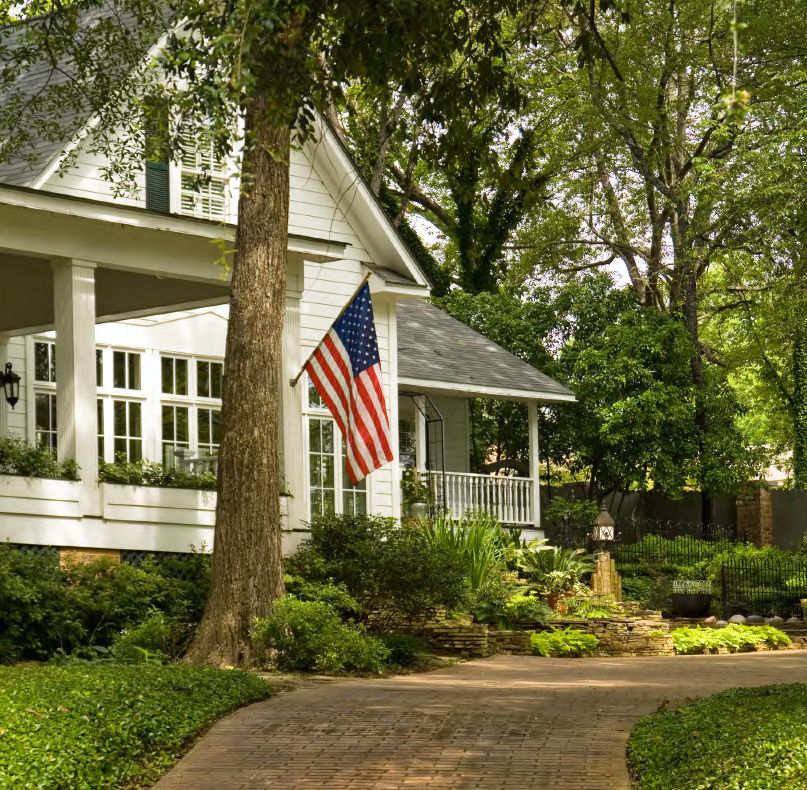 Current market conditions make it a great time to consider selling your home. Buyer demand is at an all-time high, resulting in multiple offers and less time on the market for sellers. Home values are expected to see continued growth, while interest rates are expected to increase slowly, ensuring continued demand. Whether you're considering selling your home or just curious about its current value, contact your Local Hometown Realtors for a no-obligation; free Comparable Market Analysis (CMA) at (541) 878-2249.
Here is a recent article from the Medford Mail Tribune regarding current inventory.
By Greg Stiles
Mail Tribune

Residential inventories have plunged to the lowest level since Southern Oregon Multiple Listing Service began tracking them in 2007.
On Jan. 31, there were 660 single-family houses on the market, down 18.1 percent from a year ago.
That's no surprise, because the number of houses for sale has steadily declined since the market regained its footing five years ago.
"We have buyers, but there is hardly any inventory," said Mike Malepsy, principal broker at Windermere Trails End Real Estate in Shady Cove.
Houses often attract quick attention when they become available. Between Nov. 1 and Jan. 31, sales picked up 10.3 percent, with 600 transactions during the period.
The average time for existing Jackson County houses to sell during the past three months dropped below six weeks, while median prices forged ahead in most local zones. Southern Oregon Multiple Listing Service figures show the county median selling price rose 8.3 percent during a three-month period ending Jan. 31 to $246,950, up from $227,950.
Malepsy said 2016 was his best sales year in a decade, but he could have sold many more if there were more sellers.
"We have a real mix out here with high-end riverfront properties and mobile homes on a lot. The demand continues. There is a lot of interest, just nothing to sell."
There are fewer options for buyers with particular desires, but with the buildout of the local water system, more construction is in the offing.
"I think we'll see more people looking this year," Malepsy said. "Hopefully, there will be more options for them."
Countywide, new-construction prices escalated, reflecting a greater willingness to build high-end homes. The median sales price for houses marketed through SOMLS rose 13.7 percent to $321,280 from $274,465.
Talent continues to absorb Ashland's overflow demand. That's reflected in the $301,750 median sales price, a 22.7 percent jump in the past year. In the past five years, Talent's median has more than doubled from $145,000 in 2012.
"Talent has room to grow, where Ashland is really strict within city limits and focusing on high-density housing," said Scott Lewis, a past SOMLS president and an agent with John L. Scott Real Estate in Ashland. "You will pay premium for a home with any kind of yard in Ashland."
He recently listed a 50-year-old, 1,624-square-foot house with a pool on Clay Street for $440,000.
Phoenix, where there are fewer sales, saw its median bump up 23.1 percent to $278,750.
East Medford, where more than 30 percent of sales took place in recent months, saw its median price climb 7.4 percent to $273,400, up from $254,500. January trends indicated pricing will continue to rise.
"People want to live here, and the Rogue Valley still has a favorable housing affordability index rating by a fair margin," he said, noting median prices and median household income remain in step.
The median price for a rural home in Jackson County was $375,000, which rose 19 percent from $315,000 a year ago.
 

5 Things to Consider if You're Behind on Your Mortgage
Posted October 26 2015, 11:00 AM PDT by Richard Eastern
Posted by Richard Eastern
Financial setbacks like the loss of a job or large medical bills can make it tough to make ends meet. If you find yourself behind on your mortgage payments, it helps to be proactive.  It's also good to know that federal and local agencies, even banks, are working to help those who are behind on their mortgages from going into foreclosure.
If you are behind on your mortgage, here are 5 steps you can take.
1)  Call your lender as soon as possible.
As uncomfortable as that call can be, the problem will not go away by avoiding your lender. If you are having trouble making your payments, the sooner you contact your lender, the more options you will have. Some homeowners postpone communicating with their lender for so long, that foreclosure becomes the only option.  Don't let that happen to you.
2) Talk to a housing counselor.
The U.S. Department of Housing and Urban Development (HUD) has a list of approved nonprofit housing counselors, who will provide free counseling for homeowners who are behind on their mortgages. They'll go over options and suggest next steps. Call HUD at 888-995-4673 or visit the HUD site to find a counselor in your area.
3)  See if you can lower your mortgage payment.
You might be able to refinance or do a loan modification to make your monthly payment more affordable. There are a number of programs available depending on your circumstances. A HUD housing counselor or your lender can help you explore your options.
4)  Find out if you qualify for a short sale.
A short sale is an alternative to foreclosure when a homeowner needs to sell and can no longer afford to make mortgage payments. The lender agrees to accept less than the amount owed to pay off a loan, rather than going forward with a lengthy and costly foreclosure process.
Although every homeowner's situation is unique, the basic criteria for qualifying for a short sale are:
You need to sell your home.
You owe more on your mortgage than your home is worth.
You have a personal financial hardship that will prevent you from making future payments. (Examples of hardship include loss of job, divorce, death of a spouse and medical emergency or illness.)
In most instances, a short sale makes more sense than foreclosure. In general, when you want to obtain a loan to purchase a property in the future, more opportunities will be available to you if you do a short sale. Find out more about how short sales work.
5) See if you qualify for cash incentives tied to a short sale.
Several programs offer cash incentives to homeowners to do a short sale in order to avoid foreclosure.
The federal government's Home Affordable Foreclosure Alternatives (HAFA) program might provide $3,000 in relocation assistance to homeowners who do short sales.
Lenders, including Chase and Bank of America, have paid significant cash incentives to encourage sellers to do a short sale and avoid foreclosure. In the past few months, we have had homeowners receive checks from their lender at closing in amounts that range up to $35,000. And these large incentives are not restricted to owners of high-end properties. The owner of a short sale property that recently sold for $164,000 received a check for $25,000. The checks are given for relocation assistance and can be used however the homeowner sees fit. There are no restrictions.
It's important to note that the seller incentive is determined by the investor, so not every lender is paying incentives. However, if you are considering a short sale, it's a good time to find out if you qualify.
Take a look at Oregon & Southwest Washington's quarterly market trends report published be Matthew Gardner:
Windermere Real Estate is proud to partner with Gardner Economics on this analysis of the Oregon and Southwest Washington real estate market. This report is designed to offer insight into the realities of the housing market. Numbers alone do not always give an accurate picture of local economic conditions; therefore our goal is to provide an explanation of what the statistics mean and how they impact the Oregon and Southwest Washington housing economy. We hope that this information may assist you with making an informed real estate decision. For further information about the real estate market in your area, please contact your Windermere agent.
Regional Economics
From a job growth perspective, numbers for the end of the first quarter showed a vast majority of the counties contained within this report having added to their job bases over the past 12 months rather nicely.
In aggregate, the market has added 32,621 jobs over the past four quarters which represents an annual growth rate of 1.9 percent. For comparison purposes, the state as a whole grew by 2.9 percent, but the U.S. expanded by a more modest 1.64 percent.
Even though the growth was less robust than seen in Oregon as a whole, we were impressed that the growth crossed all major industry sectors. This is an important fact as it suggests that the job recovery is not limited to lower paying, service jobs but has become broad-based and, therefore, sustainable.
Compared to the end of the first quarter of 2013, growth was most robust in Washington County, which added 8,800 jobs (+3.3%). This was followed by Clark County (+3%), and Klamath, Cowlitz, and Deschutes Counties, each increasing their employment base by 2.5 percent.
When compared to March of 2013, job losses were extremely modest and seen in just three counties. Lincoln County lost 70 jobs while Skamania and Klickitat Counties lost just 20 jobs, respectively. In my last report I suggested that the region should add 35,000 jobs in 2014. With the current annual growth of 32,600 jobs, we appear to be squarely on track.
The unemployment rate continues to drop with every county—other than
Benton—seeing unemployment rates lower than a year ago. We should note that Benton County did not see its rate rise, rather it remained static at a still-fairly-respectable six percent.
That said, I would taper all this enthusiasm with the fact that there are still several counties where the unemployment rate remains stubbornly above 10 percent. In as much as I would like to attribute this to an expanding labor force, this is not the case. Generally, these counties represent areas where there is little economic diversity, which is slowing their recoveries. Still, I am hopeful that they will start to see their unemployment rates drop as we move through 2014.
Although the counties shown here have, generally, seen improvements in their respective job markets, several have seen a slowdown in the first quarter when compared to the end of 2013. However, this is not unusual. County-level data is not seasonally adjusted, which makes direct comparisons to the previous quarter somewhat erroneous. Even with any perceived slowdown, I am still raising the grade to a "C+" from the "C' grade given at the end of 2013.
Regional Real Estate
The housing market showed a fairly substantial deviation in the first quarter of the year which is worthy of discussion. On the positive side, price growth was quite impressive and generally broad-based; however, this was offset with a somewhat counterintuitive drop in sales activity.
Any hopes of a spring "bump" in sales were eroded by the fact that total listings dropped by five percent when compared to a year ago. It is clear that lower listing activity has started to have a pronounced effect on the market, but that said, it has yet to translate into any real effect on sale prices.
Listings grew at the fastest rate in Cowlitz County where total listings were up by 6.5 percent year-over-year. The only other counties that saw an increase in listings were Klickitat County (+3.2%) and Clark County (+0.5%).
With the lower level of inventory, home sales took a hit in early spring and were two percent lower in the first quarter of this year when compared to a year ago. In total, the quarter saw a total of 6,392 sales—down from 6,524 in the first quarter of 2013.
Compared to the first quarter of 2013, sales rose in just two counties, with Cowlitz County up by 7.6% and Multnomah County growing by 1.9%. Declines were widespread, with the largest drops seen in Hood River (-17.5%), Skamania (-16.7%), and Klickitat (-13.6%) Counties.
It might seem that the drop in sale activity would have a negative impact on prices; however, this was not the case. When we looked at home prices, the picture was generally bright, with 11 counties showing home values above those seen in the first quarter of 2013, and six registering double-digit growth. In total, the markets surveyed saw average home prices rise from $255,508 to $285,091—an increase of a healthy 11.6 percent. Compared to the fourth quarter of 2013, sale prices have risen by 2.9 percent.
We continue to see some very impressive price gains in smaller counties; however, prices in these markets tend to move erratically due to the limited number of home sales. In Coos County, for example, prices rose by 48 percent year-over-year (from $125,000 to $184,667). Other counties that saw large increases in average sale prices were Skamania (+36%) and Columbia (+35%).
There were just two counties where prices fell. Klickitat County saw the greatest drop in value compared to a year ago (-30.7%), but we again attribute this to the fact that it is a small market. The other market where prices dropped was Hood River (-2.1%).
On a positive note, just one county—Klickitat—is showing home values that are below those seen two years ago. Additionally, over half of the counties surveyed saw home prices in the first quarter exceed those seen in early 2009. This is important, as it was at that time that the market started to see a major decline in values.
Home prices are certainly influenced by the number, quality and mix of homes that are being offered for sale. Many times, markets with limited supply demonstrate stronger price growth than markets where inventory is less tight. However, the drop in sales as well as listing activity, although nothing to panic about, does give us pause for thought and may lead to slower price appreciation unless we start to see more activity.
As such, I am maintaining the "C+" grade that I have given this market for the past year.
Conclusions
On a whole, Oregon's economy is starting to perform well, with seasonally adjusted employment growing by 46,300 jobs over March of 2013.
In the markets covered by this report, employment growth has not been as robust, but is still— on a percentage basis—higher than that seen in the U.S. as a whole. It is also pleasing to see that employment growth is not limited to service sector industries (which are generally lower paying), which bodes well for the housing market.
As discussed earlier, the housing market itself is somewhat contradictory. Prices are, on the whole, higher than those seen a year ago and in the fourth quarter of 2013. That said, the boost in inventory that I was hoping to see this quarter did not occur.
As predicted, interest rates are moving modestly higher and we are standing by our forecast that the year will end with average 30-year fixed rates marginally below five percent. The upward move in rates continues to get prospective buyers off the fence, but they are still faced will little in the way of choice in homes to buy.
I remain hopeful that the region will start adding to its supply of homes for sale, but it will take a dramatic rise during the balance of the year for me to start believing that the market is heading toward equilibrium.
About Matthew Gardner
Mr. Gardner is a land use economist and principal with Gardner Economics and is considered by many to be one of the foremost real estate analysts in the Pacific Northwest.
In addition to managing his consulting practice, Mr. Gardner chairs the Board of Trustees at the Washington Center for Real Estate Research at the University of Washington; sits on the Urban Land Institutes Technical Assistance Panel; is an Advisory Board Member for the Runstad Center for Real Estate Studies at the University of Washington; and is the Editor of the Washington State University's Central Puget Sound Real Estate Research Report.
He is also the retained economist for the Master Builders Association of King & Snohomish Counties. He has twenty-five years of professional experience in the U.K. and U.S.
He has appeared on CNN, NBC and NPR news services to discuss real estate issues, and is regularly cited in the Wall Street Journal and all local media.